The giveaway is closed. Please check back for the winner.
Well, Jennifer Chiaverini has done it again. February 21 her new novel in the Elm Creek Quilts Series, Sonoma Rose, comes out. I received an advance copy, which means you could win this book right after it comes out!
As the nation grapples with the strictures of Prohibition, Rosa Diaz Barclay lives on a Southern California rye farm with her volatile husband, John, who has lately found another source of income far outside the Federal purview.
Mother to eight children, Rosa mourns the loss of four who succumbed to the mysterious wasting disease currently afflicting young Ana and Miguel. Two daughters born of another father are in perfect health. When an act of violence shatters Rosa's resolve to maintain her increasingly dangerous existence, she flees with the children and her precious heirloom quilts to the mesa where she last saw her beloved mother alive
.
Doesn't it sound great? Well I, for one, have not been able to put it down. Leave a comment below for your chance to win this book. I will draw the winner on Wednesday, February 22!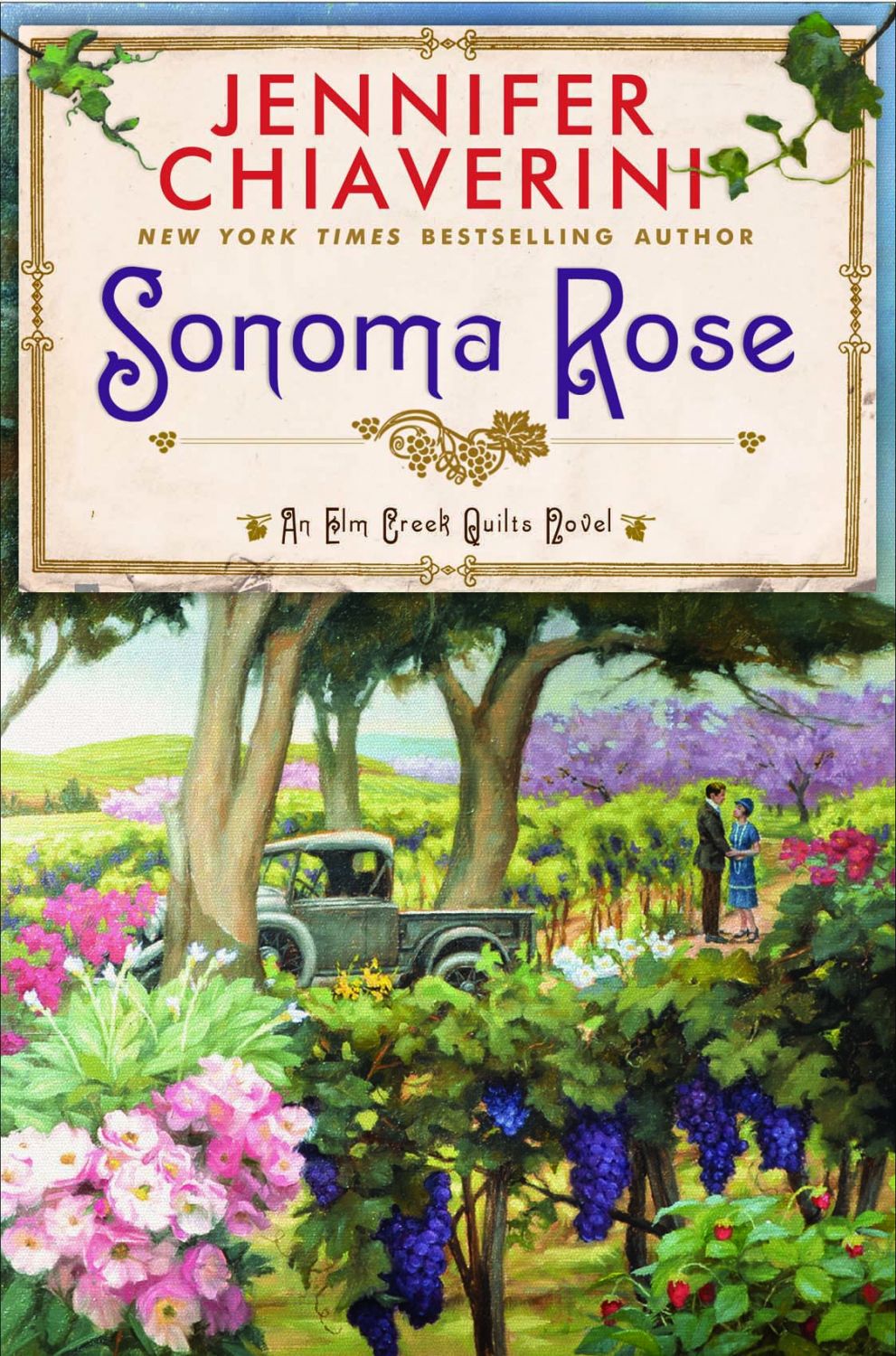 Love,