Hi! Long time, no post, huh? Sorry! It's been crazy around here. We've made more trips to Denver and beside that have been sewing like crazy. I thought maybe y'all would like to see what we're wearing for market. Well, I can't show it to you in my fabric, but I can show you the stuff, right? Right.
Oh, and it's time to vote once again for So You Think you Can Quilt. I think it started yesterday, but I've barely touched my computer. So go
here, to Brown Paper Packages
and vote! Truthfully, at this point, it might be a blessing to lose. Just sayin' . . .
Lisa of
That Crazy Quilty Gir

l
, has made herself this awesome skirt from my fabric and a matching top mostly out of eyelet. She's so clever. She also made herself a pair of shoes to wear -- from my fabric! Cool, huh? She changed up that skirt pattern quite a bit I think, but you get the general idea. She also made a purse and a little business card holder, but I can't find pics for those. The purse is awesome though. Someday I'll show you.
Christy made this skirt, which is totally adorable in real life.
And this bag from Indygo Junction. ( the one at the top) She also made a wallet for me and her. What a super sister!
Okay, Marie made this shirt which is so, so cute on her.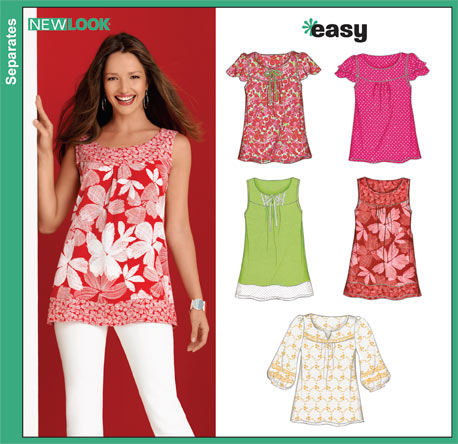 And I made her this bag (pattern from jcarolinecreative.com)
And (because it's her birthday) this camera bag. Oh and one for me too. (pattern from the Scientific Seamstress)
I guess that leaves me. I made my Lila Tueller blouse.
And Marie made me this bag:
I have a lot of stuff to haul around, you know? Like a quilt . . .
Thanks for sticking around here through all my non-blogging days. Things will be back to normal soon and we are all SO excited to go meet our favorite designers and quilt companies! Take care!
Love,