Last updated 6/10/2010.
These are so awesome that I had to make them their own post! Enjoy . . . and enter!
A signed copy of Anna Maria Horner's new book, Handmade Beginnings! (partially donated by
http://annamariahorner.com
)
Four (count them!) fat quarters donated by Jennifer Paganelli!!!! (
http://jenniferpaganelli.typepad.com
)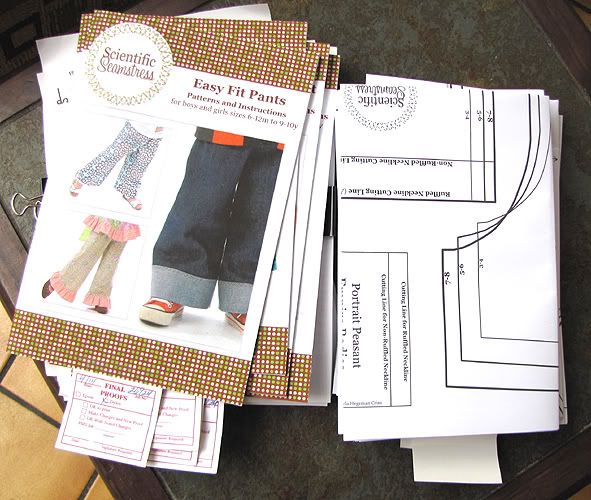 The complete, new, and not yet available in stores printed pattern set from Carla Crim, aka the Scientific Seamstress!! (
http://scientificseamstress.blogspot.com
)
One pattern of your choice donated by VandCo (
http://www.vanessachristenson.com
) Thanks Vanessa!
The Smarty Girl book bag pattern, donated by Heather Bailey. (
http://heatherbailey.com
http://heatherbaileystore.com
) Can you believe she donated to little old me? Thank you, Heather!
Miss Clarice's Vintage Apron Pattern donated by Prairie Flower Farm. Oh my word, isn't this cute?(
http://prairieflowerfarm.blogspot.com
) Thank you Linda!
This beautiful pattern designed by Julie of Jaybird Quilts plus
two
(looks like 4 to me!) fat quarters. (donated by
http://jaybirdquilts.com/
)
There may be a couple more prizes depending on the turnout for the contest. Are you excited now?!? Thank you to all my generous sponsors. I would LOVE to keep all these prizes.
HONORABLE MENTION #3
As promised, two Amy Butler patterns, given to us by the queen herself at market.
Honorable Mention #4
Another copy of Heather Bailey's Smarty Girl bookbag. She sent me two!!! How sweet.
Love,